Email and Web Hosting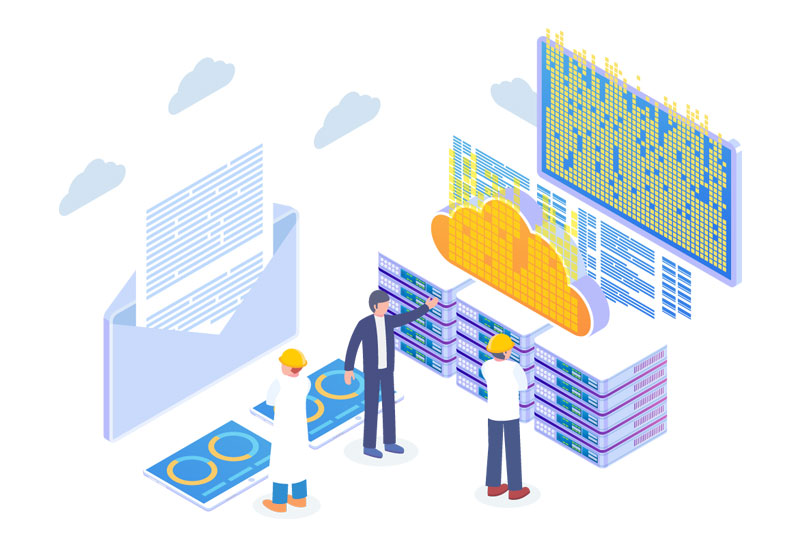 Improve your organization's digital presence with email and web hosting solutions from Technical Framework.
Secure Email and Web Hosting Services and Solutions
In today's competitive business environment, you'll need to ensure both internal and external communications are secure at all times. Similarly, your online presence and customer-facing web services need robust security with virtually zero downtime. Technical Framework uses proven systems and processes to ensure your company's email and web services are secure, functional, and usable.
Microsoft Outlook for Windows and Mac OS
Gain access to your enterprise emails from anywhere using Microsoft Outlook for Windows and Mac OS. Packed with all the productivity tools you expect from Microsoft's email client, Outlook will ensure your staff remains productive from any connected device by offering a robust suite of personal information management (PIM) tools. In addition to advanced email functions, Outlook offers calendars, contacts, tasks, notes, search, and other tools for an immersive information management experience.
If you wish to avoid installing and running Outlook in your PC or Mac, then you can leverage the power of Outlook Web App, which provides much of the power of Microsoft Outlook, but in a browser such as Chrome, Firefox, or Microsoft Edge. Whatever the case, Technical Framework's Office 365 professionals will help you configure your Microsoft Outlook email for secure access.
Microsoft Exchange Online
Microsoft Exchange Online provides all the services you expect from an Exchange server, securely hosted in the cloud. By integrating it with your Active Directory, administrators can set group policies for all email accounts, calendars, tasks, and contacts across the Exchange Online environment. Microsoft Exchange Online removes the burden of maintaining on-premises servers and software.
At Technical Framework, we will provide you with a completely configured Microsoft Exchange Online server that's reliable and secure. Technical Framework's experts will work with you to apply the right policies and administration tools to reduce your email management overhead.
G Suite
G Suite is a collection of cloud computing, productivity, and collaboration tools developed by Google. The suite is comprised of several key components including Gmail, Hangouts, Calendar, and Currents. Google's G Suite provides storage solutions for Google Docs, Sheets, Forms, and Sites that enable you to manage your entire online presence with a securely hosted solution on Google's servers. G Suite delivers enterprise features that allow you to define company domains, access unlimited cloud storage, and deploy advanced privacy and security settings to assist administrators with keeping your information secure.
For a complete G Suite implementation that drives your company's productivity, Technical Framework can assist with configuration, administration, and support. Technical Framework will ensure your team is always productive with access to any of G Suite's features from any connected device, including Android, iOS, and web browsers.
Managed WordPress Hosting
WordPress is the most widely used Content Management System (CMS) in the world mainly because it is well-suited for publishing content quickly and efficiently. Organizations can build internal company portals or create visually rich public-facing sites with a virtually infinite selection of third-party themes and plugins. WordPress can be outfitted with Search Engine Optimization (SEO) tools and comes with content publication scheduling features to help you manage your site for maximum exposure.
Technical Framework can help you with all of your managed WordPress hosting requirements, including installation, configuration, support, security, and updates.
For more information about Technical Framework's email and web hosting services, get in touch with one of our consultants today.