Servers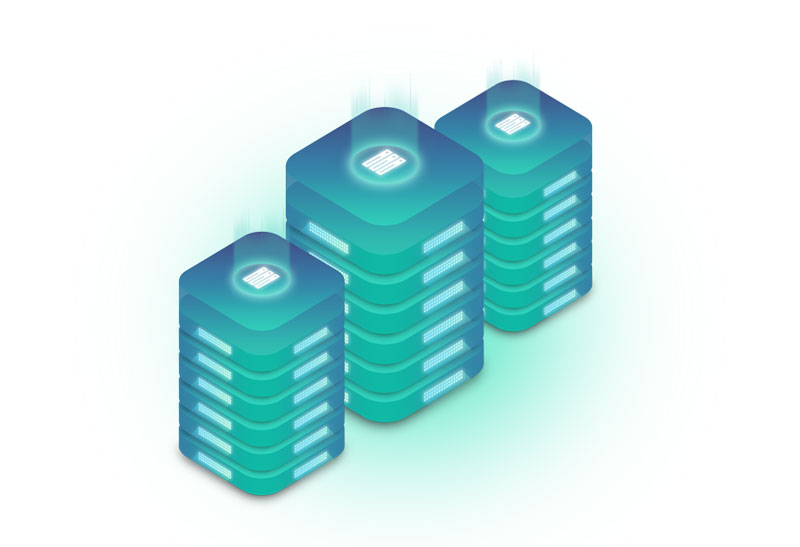 Your Fort Collins Windows Server Support and Windows Server Systems Expert
Server systems are essential to organizational operations in today's digitally dominated business environment. They are the workhorses that power your networks, control your vital data, and operate vital programs. We at Technical Framework have refined our service offerings to provide unmatched Windows server support for companies of all sizes because we recognize the critical role that server systems play.
Technical Framework, the top Windows server support company in Fort Collins, has a group of highly qualified IT professionals who have deep knowledge of managing Windows Server Systems. We have developed a reputation for excellence thanks to our unwavering dedication to providing top-notch service and our extensive expertise in server support, making us your go-to source for all of your company's IT requirements. We cater to your specific server support needs with the utmost attention and competence, whether you are an established business or a startup trying to find your footing.
We invite you to contact us to discuss your needs for Windows server support.
Your Expert Guide in Windows Server Support
Windows Server Systems have the power to take your company to new heights because to their strong functionality. To fully utilize the capabilities of these potent tools, however, requires the touch of seasoned hands, a thorough understanding of the systems, and technical expertise. These abilities are in great supply among the skilled specialists at Technical Framework, and we've helped countless companies manage, enhance, and protect their Windows Server Systems.
Our Windows server support team in Fort Collins has a thorough understanding of the complex features and functionalities of Windows Server systems, making them well-suited to assist you in navigating these systems with ease. We take pleasure in our ability to customize our services to match the particular needs of your company, making sure that your server systems run at peak efficiency to support your corporate objectives.
Technical Framework provides both strategic advice and technical help for Windows servers, including tips on how to use Windows Server systems to boost productivity, increase security, and spur growth. With our assistance, you can make the most of your server systems' capabilities while coordinating them with your operational procedures and long-term goals.
You gain more than simply a service provider when you deal with Technical Framework for your Windows server support requirements. You also acquire a dependable IT partner who is dedicated to helping your company grow. To feel the Technical Framework difference, get in touch with us right away.
The extensive Windows server support provided by Technical Framework includes:
Fort Collins Server Support: Expert Windows Server Installation and Configuration Services

It is impossible to exaggerate the significance of correctly installing and configuring server systems in the realm of IT management. Technical Framework is delighted to offer thorough and customized installation and configuration for your Windows server systems as a cornerstone of our Fort Collins Windows server support services.

The first step in the process is to fully comprehend the particular requirements of your organization. Every business has different needs for servers, depending on the range of applications used and the amount of data handled. We consider these crucial elements and adapt our strategy to your unique demands and goals to guarantee that your Windows servers are correctly set up and installed.

The physical setup of the server, the installation of the server operating system, the creation of file systems, and the establishment of the appropriate network connections are all included in server installation. Our Windows server support specialists expertly handle these issues while following best practices for the industry to extend the life and improve the functionality of your server infrastructure.

The process of server configuration, which comes after server installation, entails configuring user permissions, setting up data storage structures, modifying network settings, and installing necessary programs. This stage is crucial for tailoring the server environment to your particular company needs. Our Fort Collins Windows server support team makes sure that all these aspects are methodically addressed, regardless of whether your firm requires improved data security, unique program installation, or certain user access protocols.

Because organizations are dynamic in nature, our server configuration procedure also takes projected expansion into account. Your server requirements will increase as your firm grows. In order to ensure smooth server performance as your business grows, we configure your server environment to be scalable.

In essence, our Windows server support team in Fort Collins provides server installation and setup services aimed at establishing a productive, safe, and customized server environment for your company. We are dedicated to offering a unique arrangement that precisely complies with your operational requirements because we recognize that every organization has different server demands. Technical Framework creates the ideal environment for the seamless, secure, and effective running of your Windows server systems by fusing our technical expertise with a thorough grasp of your business goals.

Windows Server Support: Ensuring Optimal Performance with Routine Server Maintenance

At Technical Framework, we are aware of the critical position that routine server upkeep occupies in the world of IT management. We understand that preventive maintenance is essential to preventing expensive system downtime and ensuring the efficient operation of your organization. Routine server maintenance is given top priority as part of our complete Windows server support, ensuring that your servers run consistently and dependably.

Proactive server maintenance is practiced by our Fort Collins server support staff. Instead than waiting for problems to occur, we work to find and fix possible issues before they have an impact on your company. We can prevent interruptions to your operations thanks to this proactive strategy, which will help you save time, money, and resources.

The application of patches and updates is a crucial component of our server maintenance services. The IT environment is always changing as a result of new security risks and frequent program updates. Keep abreast of these developments in order to maintain the security and effectiveness of your Windows Server Systems. Our professionals keep an eye out for new patches and updates and make sure they are applied quickly and accurately. This attention to detail not only assists in safeguarding your servers from security risks but also guarantees that you get to take advantage of the newest features and advancements in server technology.

Regular server health checks are part of our Windows server support, in addition to applying patches and updates. These checks entail a detailed evaluation of the functioning and performance of your server. To guarantee they are operating at their best, we track important data, examine system logs, and visually verify hardware and software components. If we find any faults or potential difficulties, we act right away to fix them.

Data backup and disaster recovery plans are also included in our regular server maintenance services. We are aware that your company's data is priceless and that losing it could have dire repercussions. To ensure that your company can quickly recover in the case of a data loss catastrophe, we periodically back up your data and establish a thorough disaster recovery strategy.

Our Windows server support staff in Fort Collins takes pleasure in providing thorough and reliable routine server maintenance. In order to give you peace of mind and allow you to concentrate on managing your business, we work to maximize the performance and dependability of your Windows Server Systems.

You are collaborating with a team that is dedicated to proactive server maintenance and places a priority on the health and lifespan of your server infrastructure when you choose Technical Framework for your Windows server support. Let us handle the complexities of server maintenance so you can concentrate on what's most important—expanding your company. To find out more about how our staff can help you enhance your server performance with our regular server maintenance services, contact us right away.

Fort Collins Windows Server Support: Prioritizing Server Security for Your Business

Server security is not simply an option, but rather a requirement in the world of contemporary company operations. Technical Framework offers top-tier Windows server support to safeguard your servers from potential attacks and security lapses since we recognize the crucial relevance of strong server security procedures. In order to protect your servers and your important corporate data, our Fort Collins server support team is dedicated to doing so.

We take a comprehensive approach to server security, including both preventative measures and quick reaction to any potential security incidents. To safeguard your Windows server systems from dangers like malware, ransomware, and illegal access, we use cutting-edge security software and solutions. We keep your servers secure and your company's data safe by identifying and eliminating threats before they may cause harm.

We regularly conduct security audits as part of our comprehensive Windows server support. These audits provide us the chance to carefully check your server infrastructure for any potential weak spots and vulnerabilities. We put into place the essential security upgrades to strengthen your servers after these examinations. By taking a preventative approach to server security, we can keep ahead of any threats and protect your company's data.

Controlling user access is an essential component of server security. Only authorized staff are able to access your servers because of the strict user access rules we've put in place. We lower the danger of internal threats and safeguard your data by restricting access to crucial regions of your server infrastructure.

Finally, we offer frequent security patches and upgrades as part of our Fort Collins Windows server support. We can shield your servers from new attacks and vulnerabilities by remaining current with security updates.

You can rely on Technical Framework as your dependable partner for Windows server support, knowing that your servers are safe and your company's data is secure. Our team is committed to upholding the greatest levels of server security, giving you the peace of mind to concentrate on what's really important: managing and expanding your company. To find out more about our comprehensive server security services, contact us right away.
Windows Server Support: Data Management for Optimal Server Performance

An effective IT infrastructure is built on effective data management. The complexity and significance of handling your business data effectively and securely are both understood by Technical Framework. As a component of our all-inclusive Windows server support services, we help with the implementation of effective data management techniques that enhance server performance.

Our Fort Collins server support staff first does an exhaustive evaluation of your current data landscape. We figure out what kinds, where it comes from, and how much data your company handles. This thorough understanding enables us to create a personalized data management strategy that fits your company's needs and objectives.

Our data management strategy includes data organization as a crucial component. For optimum server performance and simple accessibility, your data must be neatly structured. In order to streamline your data for effective storage and retrieval on your Windows Server Systems, we install database management systems and data classification procedures. By making sure data is accessible when needed, this not only increases server performance but also operational efficiency.

Another essential component of our data management services is data security. To safeguard your data from unwanted access or breaches, we use strong security features and strict access controls. As part of our Fort Collins Windows server support, we place a strong emphasis on data security, protecting your company's information and giving you piece of mind.

Additionally, regular data backup and disaster recovery planning are part of our data management practices. We regularly create backups of your business data and create detailed disaster recovery plans since we understand that it is your most significant asset. This guarantees that your company can promptly recover in the case of a data loss, minimizing downtime and maintaining business continuity.

Effective data management is essential for preserving server performance. We are able to spot possible problems and make the required corrections to prevent server slowdowns or crashes by routinely monitoring data usage, storage, and overall server performance.

Our Windows server support services essentially offer effective data management techniques, ensuring that your data is well-organized, secure, and accessible. You get professional assistance from Technical Framework in managing your data, resulting in optimal server performance and operational effectiveness. Call (970) 372-4940 to speak with a member of our Fort Collins server support staff and find out more about how we can help with your data management needs.

Windows Server Support: Round-the-Clock Monitoring for Uninterrupted Business Operations

Server problems can occur at any time in the dynamic world of IT and, if left unattended, can have a considerable negative influence on your company's operations. To help with this, Technical Framework offers 24/7 Monitoring services as a part of our all-inclusive Windows server support package. We provide round-the-clock server monitoring so that we can proactively find and fix problems before they affect your company.

To maintain a close eye on your Windows Server Systems, our Fort Collins server support staff makes use of cutting-edge monitoring tools and technologies. Through ongoing monitoring, we are able to spot potential problems as soon as possible, frequently before they become operational concerns. Our proactive approach minimizes downtime, ensuring that your company can run without interruption and that your IT resources are used effectively.

24/7 server monitoring includes a range of features, including security monitoring and performance tracking. In order to always maintain optimal server performance, we track important server performance parameters like CPU utilization, storage space, memory usage, and network traffic. Any changes in these parameters let us know whether there might be something wrong that needs our attention.

Our Windows server support offers constant security monitoring in addition to performance monitoring. Continuous security monitoring is essential in a time when cyber threats are growing more advanced. We keep an eye out for any indications of security lapses or possible risks, such as malware infections or unauthorized access attempts, on your server systems. Early detection of these risks allows us to take quick corrective action, protecting your servers and, by extension, your company's data.

Another crucial area addressed by our round-the-clock monitoring services is hardware health. To avoid unplanned hardware breakdowns, our Fort Collins server support team continuously monitors the condition of your server hardware. We can foresee possible hardware problems and resolve them before they result in server downtime by keeping an eye on factors like temperature levels and power supply status.

In addition, our 24-hour monitoring services enable us to keep an accurate inventory of your server's assets. This makes it easier for us to manage and prepare for any necessary changes, ensuring that your server infrastructure can continue to successfully support your business demands.

As a result, you can be sure that business operations won't be disrupted thanks to our 24/7 monitoring services, which are a crucial component of our Windows server support. You gain from proactive and effective server management with Technical Framework as your dependable partner, leading to the least amount of downtime and highest level of production. Call (970) 372-4940 to speak with a member of our Fort Collins Windows server support staff if you'd like to learn more about our round-the-clock monitoring services. Our specialists are prepared to assist you in making the most of your server infrastructure.
You can rest easy knowing your Windows Server Systems are running optimally, securely, and effectively by putting them to our care.
The Technical Framework Edge
Expertise: Technical Framework takes great pleasure in having a workforce with a high level of technical aptitude in managing Windows Server Systems. Because of the breadth of our knowledge and years of experience managing challenging server environments, we are a dependable option for Windows server support. Our Fort Collins server support team continually updates our abilities through rigorous training in order to keep up with the always changing IT landscape. Whether you have a simple server configuration or a complex server infrastructure, you can rely on our experience to offer practical and cost-effective server management solutions.
Customized Solutions: Every organization has specific IT needs, in our opinion. Our Windows server support services are therefore customized to meet your unique needs and goals rather than being a one-size-fits-all approach. Your business strategy, IT infrastructure, and server requirements are all taken into consideration by our Fort Collins Windows server support staff. Using this data, we create unique server management plans that are exactly tailored to your company's operations. This customized method of server support makes sure that your server infrastructure is set up and kept running at peak efficiency, supporting your business objectives.
Prompt Response: Time becomes crucial in the event of an IT catastrophe, prompt response. Our Windows server support services are created to offer quick response times and problem resolution in light of this. Our Fort Collins server support team is constantly available and prepared to handle any potential server issues. Through continuous monitoring and effective management techniques, we frequently have the ability to spot problems early on and resolve them, so reducing the likelihood that your business activities will be disrupted. You can rely on a team that is constantly prepared to respond quickly and effectively when you choose Technical Framework as your partner for Windows server support.
Customer-centered Approach: At Technical Framework, we place a high priority on ensuring that each and every one of our clients is completely satisfied with our services. We adopt a client-centric strategy as part of our Windows server support, collaborating closely with our clients to guarantee that their expectations are not simply fulfilled but exceeded. Our Fort Collins server support team is committed to keeping lines of communication open and transparent, sending out regular updates, and quickly resolving any issues. We recognize that your trust must be earned, and we work hard to win it by providing dependable, superior server support services that are advantageous to your company.
Case Study 1: Manufacturing Industry
Our collaboration with a significant manufacturer is proof of the know-how and effectiveness of Technical Framework's Windows server support. The client's server infrastructure was struggling to handle the growing volume of data, which led to less-than-ideal performance and frequent system outages.
Action was taken by our Fort Collins server support team, who kicked off with a thorough analysis of the client's server architecture. The main problems were determined to be out-of-date server software, ineffective data handling techniques, and inadequate security measures.
Our Windows server support was fully implemented as part of the solution. In addition to designing and implementing strong data management techniques that can effectively handle the client's huge data volume, we updated the server software. Our team additionally strengthened the security framework, protecting their critical data from potential dangers.
We built round-the-clock server monitoring that enabled for proactive issue discovery and response in order to guarantee continuous smooth operations. The client's server system underwent a radical change, becoming the highly effective, secure, and dependable backbone of their manufacturing operations. This modification greatly increased production effectiveness, increasing the client's position in the market.
Case Study 2: Real Estate Industry
A client was having trouble keeping up with growing data volumes and maintaining appropriate server performance in the cutthroat real estate market. To adapt their Windows Server Systems to their specific operational needs, they needed professional support.
A thorough examination of the client's server infrastructure was started by the Technical Framework Fort Collins Windows server support team. We identified the primary pain points as irregular server performance and ineffective data management techniques.
We developed strong data management tactics with our specially designed Windows server support solutions to effectively control their expanding data volume. We improved server performance by streamlining their processes, and we installed 24-hour monitoring systems to identify issues before they became serious.
The result was a highly effective, dependable server solution that easily made the client's everyday business operations and data administration possible. The enhanced infrastructure made it possible to manage real estate portfolios more successfully, ultimately improving service delivery and raising customer satisfaction.
Case Study 3: Advertising Industry
A reputable advertising company contacted us for assistance since ongoing server issues were severely impeding their creative activities. To reinforce their Windows Server Systems and guarantee dependable, effective performance, they required a reliable partner.
Our Fort Collins server support staff conducted a full investigation and found a number of problems, including outdated server software, weak security protocols, and inefficient data management procedures.
Starting with the essential server software upgrades, we implemented transformative improvements using our expertise in Windows server support. We improved their data management procedures for effectiveness and reinforced security protocols for their server system. In order to quickly identify and fix any server problems, we also implemented a 24-hour server monitoring system.
The client saw a significant decrease in server downtime and an increase in overall server performance after the installation. Their creative processes were routinely executed smoothly, which enhanced output and produced more successful marketing campaigns.
Case Study 4: Construction Industry
A huge construction company encountered difficult problems with its Windows Server Systems, mostly because of the enormous volumes of data produced by their many projects and the poor server performance.
Our Fort Collins server support staff performed a thorough analysis of their server infrastructure and discovered out-of-date server software, insufficient security precautions, and ineffective data management techniques.
Our Windows server support solutions were put to use to deal with these problems successfully. This required enhancing server security, updating server software, and implementing efficient data management strategies. In order to quickly identify and fix server issues, we have installed 24-hour server monitoring.
The client experienced significant gains in server performance, secure data management, and decreased downtime as a result of our assistance. It became feasible to manage project data effectively, which increased operational effectiveness and sped up project delivery.