SharePoint Online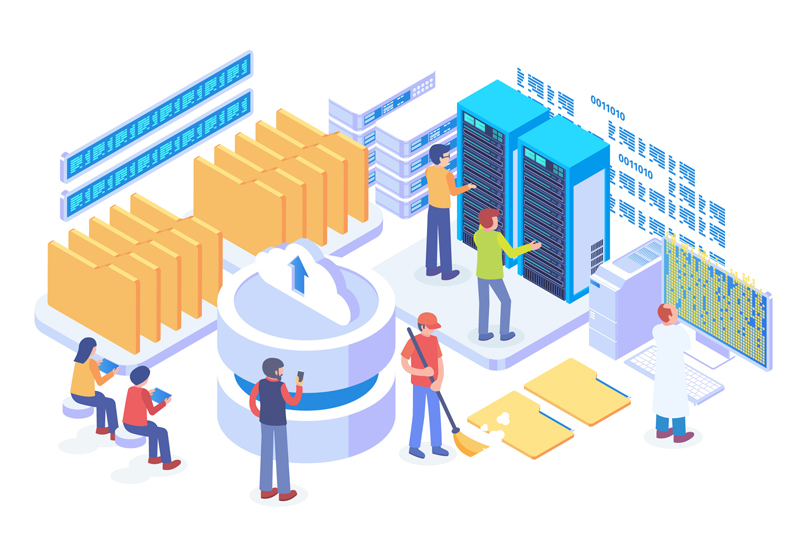 Fort Collins Microsoft SharePoint Services by Technical Framework
In Fort Collins, are you looking for Microsoft SharePoint Online knowledge? Technical Framework is the region's go-to resource for all Microsoft SharePoint services, including support, implementation, development, security, and maintenance. Our devoted team of experts is committed to providing Microsoft SharePoint Online services that are customized and of the highest caliber for enterprises.
Understanding Microsoft SharePoint Online
Microsoft SharePoint Online has become a top platform for companies aiming to improve communication, document management, and process automation as the world uses cloud-based solutions more and more. SharePoint Online is a potent tool that offers a range of capabilities to boost productivity and promote collaboration within organizations. It is a component of the comprehensive Microsoft 365 package.
What is SharePoint Online?
Businesses of all sizes can use SharePoint Online, a Microsoft-hosted cloud-based solution. Teams may communicate easily, share documents, and work together on this platform. It effortlessly connects with other Microsoft services, including Teams, Office programs, and Power Automate, as part of the Microsoft 365 suite, to produce a single and all-encompassing working experience.
Microsoft SharePoint Online for Document Management
Document management is one of Microsoft SharePoint Online's key features. It offers a central location for managing, sharing, and storing electronic documents. SharePoint Online assists companies in maintaining the organization, accessibility, and currentness of their documents using capabilities like version control, co-authoring, and metadata management.
SharePoint Online Collaboration
SharePoint Online is made to promote team collaboration. It enables users to build intranet portals, communication sites, and team sites where members may communicate, share knowledge, and cooperate efficiently. SharePoint Online's integration with Microsoft Teams makes real-time communication possible, assisting teams in remaining connected and effective wherever they are.
Workflow Automation in Microsoft SharePoint Online
Another important function of Microsoft SharePoint Online is the automation and streamlining of corporate operations. You can automate repetitive tasks, manage document approvals, and streamline your business processes with SharePoint's workflow features. SharePoint Online can produce even more complex workflows when combined with Power Automate, saving your company time and money.
Microsoft SharePoint Online and Data Security
SharePoint Online has strong security protections because it is a component of the Microsoft 365 package. To guarantee that your data is secure and private, it offers cutting-edge security methods including data encryption, secure access controls, and threat detection. Additionally, you can strengthen your SharePoint Online security with Fort Collins SharePoint Services like those provided by Technical Framework, ensuring your data is safeguarded from potential dangers.
SharePoint Online Customization
Due to the high degree of customization offered by SharePoint Online, businesses may easily customize their SharePoint environment to suit their unique requirements. In order to satisfy your particular business needs, SharePoint Online offers a wide range of customization and development choices, including the ability to alter the look and feel of your SharePoint sites, build specialized apps, and design distinctive workflows.
The Benefits of  Microsoft SharePoint Online
Using SharePoint Online has many advantages. Its powerful features can aid firms in enhancing communication, enhancing efficiency, streamlining procedures, and maintaining data security. Additionally, Microsoft SharePoint Online's cloud-based architecture offers teams the flexibility to work and interact whenever and wherever they choose.
In conclusion, SharePoint Online is a flexible, potent technology that has the potential to revolutionize the way your company conducts business. Technical Framework can assist you in making the most of SharePoint Online as a top supplier of Fort Collins SharePoint services. We're here to help you get the most out of your SharePoint Online experience with our professional SharePoint support services, SharePoint migration, implementation, and security services.
Contact Technical Framework today to learn more about SharePoint Online and how it may help your company. With SharePoint Online, we're here to support you on your path to digital transformation.
Microsoft SharePoint Security Best Practices
The security of corporate data and information is crucial in the digital age. As a component of the Microsoft 365 package, SharePoint Online offers a powerful platform for document management, collaboration, and more. It also has many built-in security protections. However, companies must follow specific Microsoft SharePoint Online security best practices in order to effectively utilize these functionalities and guarantee the highest level of data protection.
Use Strong Access Controls
Strong access restrictions are the first step in securing your SharePoint Online environment. You are able to control who has access to your data and what they can do with it by using the permissions settings in SharePoint. It's critical to adhere to the concept of least privilege and grant users only the rights necessary for them to carry out their duties. As a result, there is less chance of data breaches and unauthorized access.
Enable Multi-Factor Authentication (MFA)
Your SharePoint Online environment is made more secure by using multi-factor authentication. MFA makes it more difficult for unauthorized users to access Microsoft SharePoint Online, even if they have the right password, by requiring users to submit two or more verification methods. One of the best methods to improve the security of your SharePoint Online is to enable MFA.
Encrypt Data at Rest and in Transit
Data encryption is an essential safety precaution. In order to prevent unwanted access, your data must be transformed into a code. Data in transit and at rest is automatically encrypted by SharePoint Online, but it's crucial to make sure this functionality is constantly on and functioning properly.
Use Advanced Threat Protection
Advanced Threat Protection (ATP), which assists in identifying and thwarting potential security attacks, is included with SharePoint Online. It detects threats using machine learning, anomaly detection, and other sophisticated methods before they may do damage to your SharePoint Online environment. SharePoint security can be greatly improved by routinely upgrading and tweaking your ATP settings.
Regularly Review and Update Permissions
The needs of your users for access will alter and develop over time as your team does. SharePoint permissions should be regularly reviewed and updated to guarantee that only the appropriate individuals have access to sensitive data. This helps to maintain security and guarantees adherence to data privacy laws.
Secure Your SharePoint Environment with Fort Collins SharePoint Services
Working with a reputable SharePoint service provider like Technical Framework is one of the greatest methods to guarantee the security of your SharePoint Online. In order to assist organizations in maintaining the highest degree of SharePoint security, as a top provider of Fort Collins SharePoint services, we provide full SharePoint security services, including implementation, monitoring, and ongoing support.
Train Your Team on SharePoint Services
One of the most frequent reasons for data breaches is human error. Your team's regular security training can help to a great extent in preventing such accidents. Your workforce needs to be informed about potential security issues, secure password usage, and phishing threats. Always keep in mind that a well-trained workforce can serve as a human barrier against threats.
SharePoint Data Backup
Although there are built-in backup tools in SharePoint Online, it's a good idea to frequently perform your own SharePoint backup of data. This adds an extra layer of security and guarantees that, in the event of an unintentional deletion or a serious security breach, your data may be rapidly recovered.
As a result, maintaining the security of your SharePoint Online requires a combination of best practices, efficient use of the security capabilities already present, and ongoing monitoring and support. Technical Framework is here to assist you in putting these best practices into action and maximizing your Microsoft SharePoint security as a reputable Fort Collins SharePoint services provider.
Do not hesitate to contact us if you require assistance with SharePoint security. Let us assist you in setting up a productive, dependable, and safe SharePoint Online environment for your company.
Expert Microsoft SharePoint Migration and Implementation in Fort Collins
As the go-to supplier of Fort Collins SharePoint services, Technical Framework focuses on the smooth deployment and migration of SharePoint Online systems.
Our team of SharePoint Online specialists is committed to making sure that the implementation process is simple and easy. We take pride in helping numerous Fort Collins companies adopt Microsoft SharePoint Online and help them realize the full potential of the platform.
Our team of SharePoint Online specialists is committed to making sure that the implementation process is simple and easy. We are prepared to manage your particular demands, regardless of whether you're moving from a legacy system, switching from a different platform, or starting your SharePoint adventure from new.
SharePoint Migration
It can be a challenging undertaking, fraught with possible problems and complications, to migrate to SharePoint Online from another platform. You needn't worry, though, thanks to Technical Framework's Fort Collins SharePoint migration services. We are well-versed in the nuances of SharePoint migration procedures and have the expertise to reduce risks and minimize disruption to your business operations.
We manage all part of the migration, including designing and outlining the migration strategy, carrying it out, and providing support after the migration. Our staff makes sure that all of your data, procedures, and organizational structures are transferred accurately and successfully. We improve your operational capabilities in addition to data migration.
Microsoft SharePoint Online Setup and Configuration
The setup and configuration phase is crucial if you are just starting out with SharePoint Online. Your SharePoint Online system is adjusted to correspond with your company procedures and goals as our SharePoint Online implementation experts at Technical Framework walk you through this phase.
Our main goal is to provide a SharePoint Online environment that is simple to use, encourages teamwork, and boosts productivity. Our strategy includes creating user-friendly navigation structures, setting up permissions, and structuring sites, libraries, and lists. Your SharePoint Online will be prepared to improve your company's operations after the setup is complete.
Training and User Adoption
We place a high priority on user acceptance and training in addition to implementation and configuration. No matter how advanced the technology, we truly believe that it is only as good as the people utilizing it. We offer thorough training programs that are tailored to the individual requirements of your team as part of our SharePoint migration and implementation services.
We take the time to fully comprehend the needs of your team before creating training courses that assist quicker user adoption. We make sure your staff is competent and confident in using the platform, helping you get the most out of your investment, from the fundamentals of navigating SharePoint Online to more complex functionalities.
Continued Fort Collins SharePoint Support
You can depend on Technical Framework to provide ongoing support after a rollout of SharePoint Online. By resolving any difficulties that may develop and delivering updates and improvements as required, our Fort Collins SharePoint Support services make sure that your Microsoft SharePoint Online performs at is peak.
To sum up, when you deal with Technical Framework, you're not just getting a service provider; you're also getting a partner who is dedicated to the digital success of your company. With a proven track record of efficient SharePoint migration and deployments, we stand out as a dependable partner for Fort Collins SharePoint services. You can start a seamless SharePoint Online journey with the assistance of our team of specialists right away.
Are you prepared to use SharePoint Online to its fullest potential? Trust Technical Framework as your go-to partner in Fort Collins for SharePoint migration and implementation. To learn more about our SharePoint services and how we can support your organization, contact us today.
Unparalleled Microsoft SharePoint Security Services
Security has become a crucial component of any successful organization in the modern digital age. At Technical Framework, we are completely aware of how serious this situation is. Our SharePoint security services are based on strong, best-in-class techniques to protect your sensitive data from hacks and illegal access, ultimately giving you the piece of mind your company needs.
Our SharePoint security services are based on strong, best-in-class techniques to protect your sensitive data from hacks and illegal access, ultimately giving you the piece of mind your company needs.
Comprehensive Microsoft SharePoint Security Assessment
A thorough security evaluation is a crucial component of our SharePoint Security services. This procedure entails a detailed examination of your current SharePoint environment, the identification of potential weaknesses, and an evaluation of the overall security posture of your website.
Robust Microsoft SharePoint Data Protection Strategies
Your company's data is its lifeblood, so protecting it is of utmost importance. We use strong data protection techniques as part of our SharePoint Security services to protect your data from breaches and illegal access. Advanced encryption methods, secure user access controls, and stringent auditing procedures to monitor and log all actions taken within your SharePoint system are just a few of the layers of security that are covered by these measures.
Proactive SharePoint Threat Monitoring and Response
A proactive approach to security is essential given the growing sophistication of cyber attacks. We continuously check your SharePoint Online environment for risks as part of our Fort Collins SharePoint services. Using cutting-edge systems, we can quickly and effectively respond to abnormalities, suspicious activity, and potential vulnerabilities. If a threat is identified, our team immediately goes into action to neutralize it and limit any potential harm.
SharePoint Security Compliance and Governance
A crucial component of SharePoint security is adherence to regulatory compliance and governance. Technical Framework is aware of the particular compliance standards that apply to different companies and sectors. We make sure your SharePoint Online configuration complies with all applicable laws, rules, and standards so you may avoid paying expensive fines and maintain the confidence of your stakeholders and customers.
In conclusion, Technical Framework is your dependable partner in Fort Collins for SharePoint security. You can relax knowing your SharePoint Online environment is in qualified hands with our top-notch SharePoint Security services.
Dependable SharePoint Support Services
Technical Framework stands out in the Fort Collins SharePoint support market with outstanding, devoted, and individualized support services. We are aware that every customer has specific requirements, demanding a tailored strategy to offer effective and efficient support. Our friendly and experienced team is here to help you troubleshoot problems, improve system performance, and maximize the potential of Microsoft SharePoint Online.
Personalized Microsoft SharePoint Support
Every firm is different, with its own set of commercial objectives, operational dynamics, and technology requirements, and we at Technical Framework are aware of this. Our Microsoft SharePoint support services are therefore customized to meet your unique needs. This individualized approach makes sure you get support that properly complements your corporate goals, improves your operational effectiveness, and leverages the benefits of SharePoint Online.
Professional SharePoint Troubleshooting
Professional troubleshooting is a part of our trustworthy SharePoint Support Services, and it can be used to solve any problems you could have with SharePoint Online. Our crew is prepared to manage everything, from little hiccups to complicated issues. We are specialists in Fort Collins SharePoint support and have a thorough understanding of how SharePoint Online functions, allowing us to identify problems quickly and implement workable solutions.
Ongoing Microsoft SharePoint Training and Education
We support giving our customers the tools they need to fully utilize SharePoint Online. As a result, our SharePoint Support Services also incorporate continuing instruction. To keep your personnel informed about the newest features and functionalities of SharePoint Online, our team regularly offers training sessions. By doing this, you can be confident that your team has all it needs to use SharePoint Online effectively and efficiently and to get the most out of your investment.
Consultative SharePoint Support
At Technical Framework, we see ourselves as more than just your partner in providing SharePoint support. We provide consultative support as a part of our extensive Microsoft SharePoint support offerings. Our team is always prepared to offer guidance and suggestions on best practices, prospective improvements, and methods to get the most of your use of SharePoint Online.
Are you prepared to receive first-rate Microsoft SharePoint support? To learn more about our SharePoint services, get in touch with us right away. Make the most of your SharePoint Online environment with our assistance.
Case Study: Technical Framework-Guided Seamless SharePoint Migration
Overview
A significant project including the transfer of 4TB of data from an on-premises Windows server to SharePoint Online was recently finished by Technical Framework, a known supplier of Fort Collins SharePoint services. The migration allowed the customer to decommission the server, saving them a lot of money on the cost of licensing and buying a new server. This case study describes the strategy, execution, and results of this challenging project.
The Challenge
The customer, a medium-sized business with a sizable amount of data kept on an outdated on-premises Windows server, was concerned about the potential costs and difficulties of replacing the server. They were concerned about potential downtime during the move, which could interrupt company operations, in addition to the direct costs of a new server and licensing. In search of a cost-effective and effective solution that wouldn't interfere with their business operations, the customer turned to Technical Framework.
The Solution
Technical Framework suggested a way to move the client's data to SharePoint Online after careful examination and consultation. In addition to saving the client money on the expenditures of a new server and licensing, this solution would also provide the client with several advantages of a cloud-based system, including improved accessibility, scalability, and collaboration.
In building the SharePoint taxonomy, our team took into account the particular business requirements and operational characteristics of the customer. To ensure effective data structure, simple accessibility, and full usage of SharePoint's capabilities, the taxonomy was carefully created.
Our team started the data migration procedure once the SharePoint environment was ready. We successfully migrated the 4TB of data from the on-premises Windows server to SharePoint Online using best practices and cutting-edge migration tools.
Verification and Support
We thoroughly verified the data transmission to ensure the integrity and completeness of the data. To make sure that nothing was lost or corrupted during the transfer, we double-checked every piece of data. We successfully completed the migration procedure after a successful verification, at which point we deactivated the previous server.
Technical Framework continued to provide Fort Collins SharePoint support after the migration was completed. We made sure the client's workforce was proficient in using the brand-new SharePoint Online environment. To enable the client to fully utilize SharePoint Online, this entailed training sessions and ongoing support.
The Outcome
The customer was able to significantly save expenditures by avoiding the expense of a new server and related license costs thanks to the migration effort. They also benefited from the many advantages of SharePoint Online, including greater data organization, increased security, and the adaptability of a cloud-based system.
Most importantly, there was no disruption to the client's operations during the changeover.
Looking Ahead
Technical Framework is still offering the customer first-rate Fort Collins SharePoint support, assisting them with problem-solving, maximizing their use of SharePoint, and maintaining a secure SharePoint environment.
Quality Fort Collins support services and Fort Collins SharePoint support are synonymous with the name Technical Framework. With our knowledge of SharePoint Online, we're committed to assisting companies in succeeding online.
To learn more about how we can support your company with our skilled SharePoint services, contact us today!