Engineering IT Services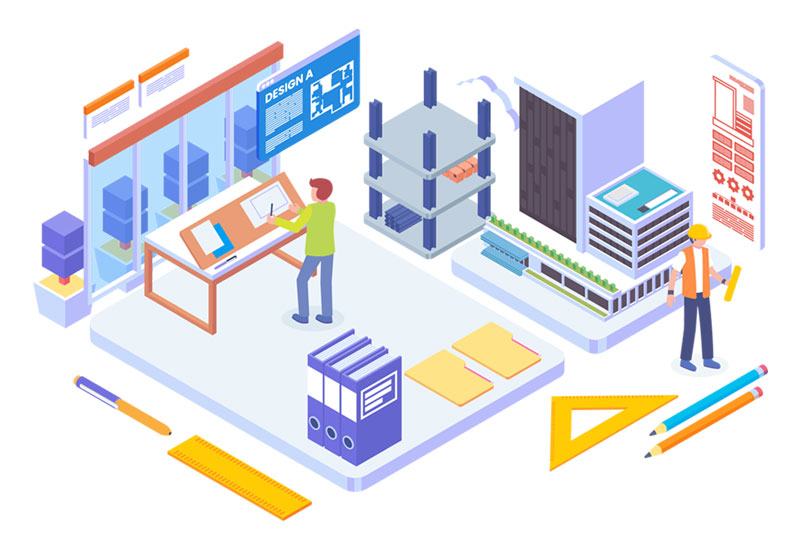 IT support for Engineering firms should not be confused with ordinary everyday technical support. Engineering firms have special requirements due to the potential of large design files, high volumes of files and large databases, government and industry regulations, server centricity, and security.
Large Design Files
CAD (Computer-Aided Design) files created in such applications as AutoDesk AutoCAD can grow to several gigabytes in size. Network topology, including servers, wiring, WIFI, and switches, must work at optimum speed so that users can open such files on the LAN. Evaluating data from managed switches is central to troubleshooting LAN-based network issues and must be part of a regimen in engineering IT Services.
High Volume of Files and Large Databases
The number of files and the size of databases is also a significant consideration in engineering IT services. Engineering companies can accumulate terabytes of data in primary and archived repositories, which must be backed up and occasionally migrated by an experienced engineering IT support team. Backup systems must consider storing a long history of archives since projects sometimes require review months or years after completion.
Government and Industry Regulations
IT departments and service providers must bear in mind the engineering projects are for public human consumption, and therefore regulations govern their safety and validity. An engineering firm's IT environment must adhere to such an assumption. In some cases, engineering contracts serve government entities and, therefore, must adhere to strict guidelines such as ITAR configured by an experienced engineering IT support team.
Remote Access to Files and Applications
Remote access should include VPN services for security and terminal services for remote access, allowing application and data processing to take place on a powerful server while user interaction takes place on a PC desktop. Industry-leading firewall appliances such as Sonicwall, Watchguard, Sophos, and Fortinet all have robust VPN capabilities, allowing multiple users to connect from remote locations to a central office or data center with full encryption and privacy.
PC and Server Hardware
Engineering companies require robust business- or designer-class laptops and desktops with regular maintenance and service contracts by experienced engineering IT support teams. Downtime can mean losses of thousands of dollars per hour, so quality and redundancy are vital in both the PC and the server areas. Servers should have redundant drive arrays, power supplies, and remote access to hardware, which does not rely on the operating system so that virtually any issue is diagnosable remotely by the engineering IT services team.
Cybersecurity
Necessary cybersecurity components for engineering firms include a business-class firewall with malware filtering, content filtering, and intrusion detection. Firewalls must undergo routine maintenance to check logs, update firmware, and renew licenses. PCs and servers require early problem detection systems, patching, malware prevention, and remote screen sharing for technical support.
Technical Framework has deep experience in providing engineering IT services and support for this industry and brings all of the necessary engineering IT support tools to the table and more.