Disaster Recovery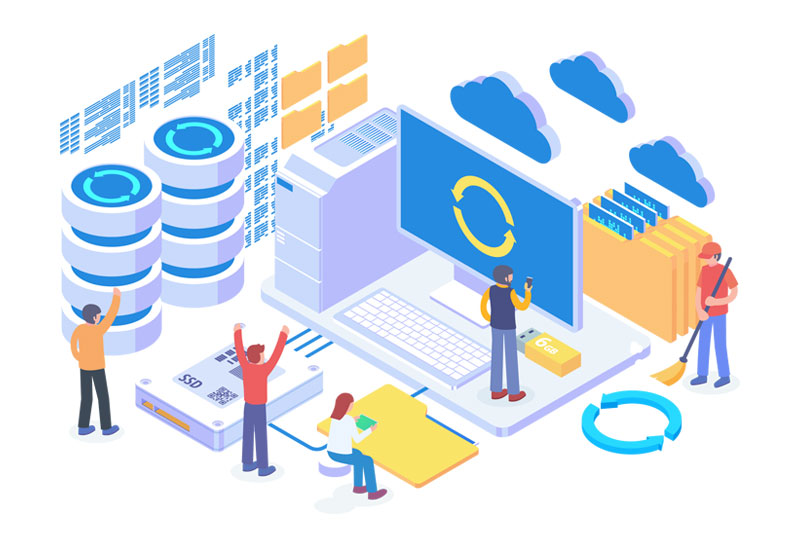 Disaster recovery (DR) is a security planning process and practice that protects against and mitigates the effects of major negative events such as cyber-attacks, power outages or natural disasters. Having established disaster recovery plans in place can help organizations maintain and continue business operations due to physical and cyber-disruptions or disasters.
The essential components of a disaster recovery plan range from protecting physical hardware, software, and networks to employee and stakeholder communications. Information technology recovery strategies and plans help IT staff restore network connectivity, applications, and data for operational recovery. IT disaster recovery plans should also be developed alongside business continuity plans.
Business continuity plans include four steps. First, organizations must conduct a business impact analysis to identify time-sensitive or critical business functions and processes, plus the resources that support them. Next, organizations should identify, document, and implement steps to recover the critical organizational functions and ensure the continuation of ongoing business processes. Organizing a business continuity team and documenting a business continuity plan to manage a business disruption is the next step. And finally, conducting training for the business continuity team, and testing and exercises to evaluate recovery strategies and the plan is the last step.1
A key part of any disaster recovery plan is regularly backing up an organization's IT infrastructure, on-premises or in the cloud, to prevent data from being lost in case of a disaster. Implementing complete backups for data storage systems, network connectivity and remote or on-site access to critical IT resources also helps decrease the risk of lost data.
Many cloud providers host "hot sites" for IT disaster recovery that are pre-configured data centers with commonly used hardware and software applications ready for use. Using cloud provider disaster recovery services, critical data backups, data security services, and applications can be hosted and managed across multiple locations. An organization's data and applications can then be accessed at alternate sites in the cloud if the need arises. Cloud-based disaster recovery services may provide data filtering and malware protection against cyber-threats.
Disaster recovery plans should also include a detailed IT inventory and photos of all technology assets and office equipment. This process is important for any insurance claims that may need to be filed. Knowing how to safely protect equipment from potential damage can save businesses time and money during the disaster recovery process.
Ongoing communications with employees, vendors, and key stakeholders to stay informed and relay information during and after a disaster such as a power outage or cyber-attack is critical to assessing the likelihood of resuming normal business operations. Communication plans for employees are also a top priority, both during and after a disaster, so that employees and business continuity teams all use the same communications protocols and know their roles if or when a disaster occurs.
Technical Framework Disaster Recovery Services
Disaster Recovery Services are essential to minimize cyber-incident or natural disaster damage, downtime, and organizational losses. Technical Framework offers comprehensive disaster recovery services that include system backups, business continuity planning and service restoration, comprehensive asset inventory and equipment protection, and employee communications planning. Technical Framework also implements and maintains disaster recovery best practices to help clients ensure their IT security, productivity, and regulatory compliance.