Computer Hardware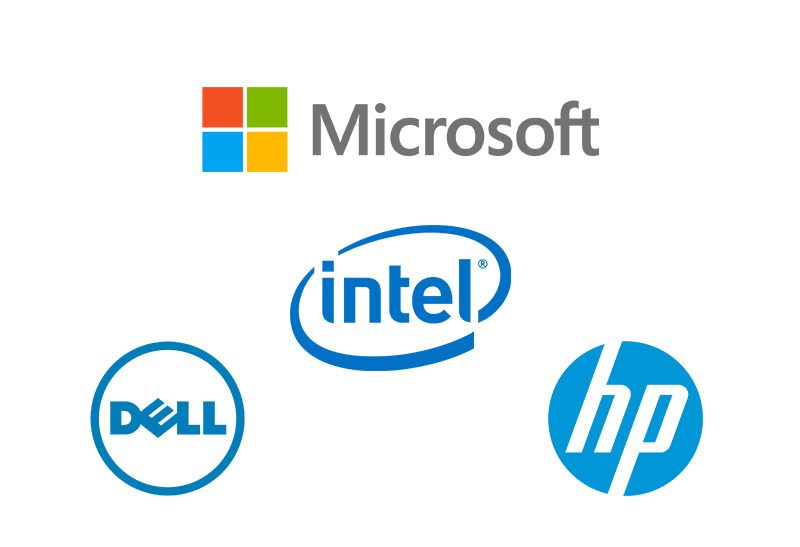 Technical Framework recommends and procures only the most reliable, business-class hardware as a key factor in IT infrastructure stability. We add the factors of standardization and proactive replacement to reduce hardware outages, thereby enabling organizations to focus on business processes, applications, and security. Lastly, service contracts with hardware manufacturers who can provide onsite support is a critical element in ensuring business operations.
With deference to our clients' standard operating procedures, we recommend Dell PowerEdge servers, Latitude and Precision Laptops, and Optiplex and Precision Desktops. Dell provides an effective support and service model with respect to hardware accessibility and replacement, firmware and drivers, and server remote administration. Other highly rated, Intel-based families such as Lenovo, Asus, and Microsoft Surface have also proven effective in enterprise implementations.
Security by way of a Trusted Platform Module (TPM), a motherboard chip designed to provide hardware-based security-related functions, is a critical component in PC and server architecture. TPMs handle crypto-processing that help with actions such as generating, storing, and limiting the use of cryptographic keys. The Windows Bitlocker key, for example, is stored in the TPM chip while computers without a TPM module run the risk of having the key stored on the hard disk.
Firmware updates are key to the stability of PCs and servers. Manufacturers routinely release firmware updates for various hardware components, which should be installed as a part of maintenance activities. Firmware updates can resolve a number of issues ranging from system stoppage to faster operation of components. Drivers should also be updated during the maintenance time window. A copious data backup regimen should be in place prior to upgrading firmware or drivers in case of a system crash.
High-end systems by Dell, HP, Lenovo, Microsoft, and others include on-board diagnostics which can be invoked with a keyboard function key during boot. Such diagnostics allow technicians to run hardware tests for root cause analysis. Most on-board diagnostic interfaces allow the option of testing one or a combination of components. The following are third-party utilities which can also aid in hardware troubleshooting.
1. System Information for Windows.
SIW is an advanced tool that analyzes a PC and collects information about system properties and settings, including software, hardware, network, and tools.
2. HWinfo
HWInfo is a free, professional information and diagnostics tool that allows for hardware monitoring and reporting with a high degree of detail.
3. Speccy
Speccy is a hardware specification viewing tool by Piriform. It provides a high level of detail about the motherboard, graphics card, CPU, RAM, storage, and much more.
4. hddscan
Hddscan is specifically for hard drive troubleshooting. It can check internal and USB drives for bad sectors.
5. CPU-Z
As the name implies, this tool is geared toward CPU discovery and diagnosis. It reveals process name, number, memory type and size, processor core frequency, motherboard specifications, chipset, and much more.
Technical Framework's scope of hardware services includes procurement, installation, and troubleshooting. We repair some components on certain makes and models of PCs and Servers. We recommend a 4-yr onsite manufacturer service plan on mission-critical servers and workstations. We advise organizations to adopt a 25% replacement plan, which means PCs and servers should be decommissioned after four years.
Finally, although it is not a part of hardware maintenance per se, Technical Framework recommends a business continuity and disaster recovery plan which ensures your organization can continue to operate in case of large-scale hardware failure.