Veterinary IT Services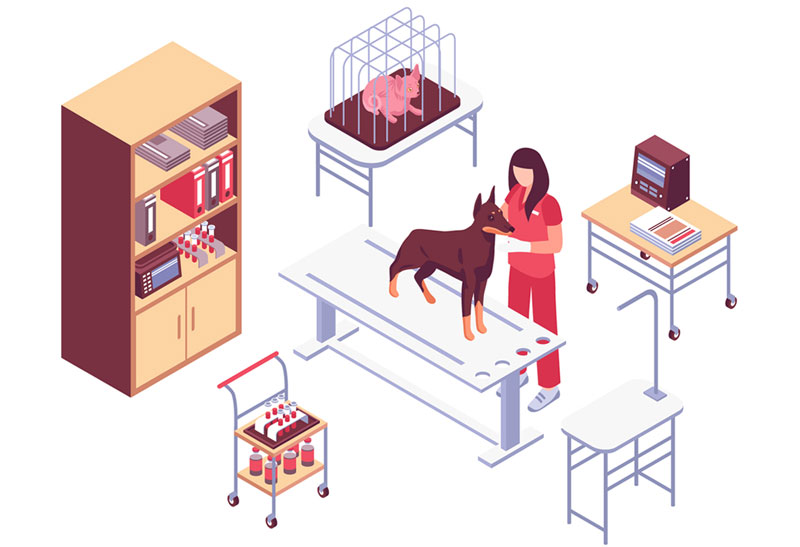 Your veterinary practice is a mission-critical service for pet and livestock owners. If your computer systems are down, then your clinic is down. In an ordinary situation, this would mean only lost business and customer service delays. In the case of a veterinary clinic, however, such problems will profoundly affect the personal lives or businesses of your clients.
Technical Framework has the veterinary IT services and support experience to keep your practice operational in the following ways:
Your Need. Your triage computers are the first technology interface for your clients. They must be operational at all times, with no exceptions.
Our Solution. We provide specialized veterinary IT support and back the most stable hardware solutions IT has to offer, coupled with our remote management and monitoring to ensure we prevent problems before they happen.
Your Need. Your information network must operate without lags or bottlenecks, so your applications and data load quickly from your server or cloud-based provider.
Our Solution. Our veterinary IT services network optimization and management services ensure that your cabling, switches, firewalls, and telecommunications are running optimally. We use industry-standard tools to identify network congestion.
Your Need. Your veterinary practice management software must store and retrieve data accurately and efficiently.
Our Solution. Veterinary practice software applications use a client-server architecture, which can prove to be quite complicated if not administered and maintained correctly with expert veterinary IT support. We have experience with the administration and optimization of such architectures.
Your Need. When your staff requires technical assistance, time is of the essence.
Our Solution. Clients say our veterinary IT services helpdesk services are second to none. You can open a service request via phone or email and receive a ticket number and assigned technician within minutes. Our managed services platform allows us to access your system remotely and address the issue so you can continue with the essential task of serving your clients.
Your Need. Veterinarians in the field need reliable and usable mobile devices and solid veterinary IT support in case of trouble.
Our Solution. Not only do we set up and maintain mobile devices, but we can outfit them with a secure VPN app that allows safe connectivity to your central corporate systems or data. Our remote veterinary IT services services allow us to support you wherever you are in the world, so your field doctors and technicians will never be without technical support.
Your Need. Not least, your veterinary practice needs robust cybersecurity. There is absolutely no room for network hackers, ransomware, spyware, trojans, or viruses.
Our Solution. Our multi-layered approach to cybersecurity includes best-of-breed firewall solutions, intrusion detection, spyware prevention, gateway antivirus, computer-based security with regular patching and antivirus software, server operating system and application hardening, and much more in the way of veterinary IT support.