… prevent leaks of confidential information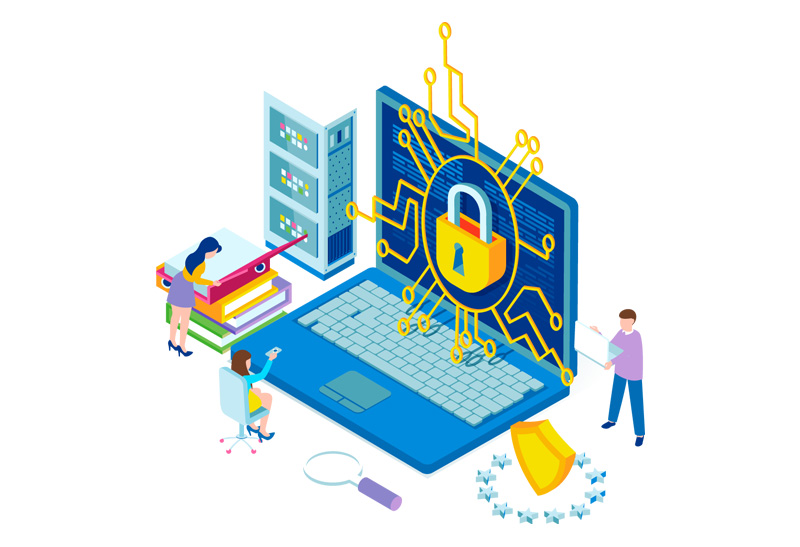 Data Leak Prevention (DLP), also known as Data Loss Prevention, is a cybersecurity practice that detects and prevents users from sending or "exfiltrating" sensitive or critical information outside of an organization's private network or private cloud resources. Major DLP software platforms can conduct data discovery across network resources including the cloud, email servers, web sites, endpoints, and storage. DLP platforms can also monitor data usage on or off the network and protect data from being exposed or stolen in real-time.
For endpoint protection, DLP solutions protect sensitive data on endpoints while providing discovery and monitoring capabilities for email, cloud apps, network protocols, external storage, mobile devices, and virtual desktops and servers. DLP endpoint solutions also monitor and prevent sensitive data from being exposed or stolen across networks by capturing and analyzing outbound network traffic based on user-defined policies. Deployed at network access points on-premises or in the cloud, DLP endpoint solutions integrate with network traffic taps and perform deep content traffic inspection while searching for anomalous or malicious events.
DLP solutions for storage assets enable the discovery and security of sensitive data at rest by identifying confidential data through network scanning of file shares, databases, and enterprise data repositories, on-premises or in the cloud. DLP systems can monitor and protect Windows and Linux, servers as well as SQL databases, and Microsoft Exchange and SharePoint servers.
With cloud data protection controls, cloud resources can be protected by DLP systems that provide data discovery, monitoring and protection capabilities for cloud applications and workloads. Cloud DLP solutions inspect web app content and web traffic and then enforce user-defined data and security policies.
DLP systems enable IT administrators or service providers to respond quickly and efficiently when critical data loss occurs using incident remediation workflows and granular security policies that balance data and resource access with end-user productivity.
The Need for Data Leak Prevention Services
Critical organizational data is now more vulnerable than ever due to employee and third-party access to on-premises and cloud resources, accidental exposure risks by inexperienced cloud users, and IT configuration errors or malicious insiders. Therefore, organizations today must be able to continuously monitor on-premises and cloud resources for policy violations and risky or malicious end users attempting to leak data by deploying real-time user blocking, quarantining and DLP alerting.
Highly targeted cyberattacks, such as email phishing campaigns or ransomware attacks, expose organizations of all sizes to data theft or loss with traditional security solutions sometimes failing to protect users and sensitive data assets. DLP solutions deliver comprehensive protection including advanced email threat protection in order to prevent data breaches through comprehensive discovery, monitoring and protection capabilities for visibility and control over private data.
Technical Framework Data Leak Prevention Service
As cyberattacks continue to target and exploit organizational data assets, DLP systems have become an essential piece of all IT security strategies with the goal of mitigating data breach and compliance risks. Technical Framework offers comprehensive DLP services that include protection against data loss and theft by deploying the latest data leak prevention platforms and solutions from major IT security solution providers. Technical Framework also implements and maintains data leak prevention best practices to help clients ensure their IT security and regulatory compliance.