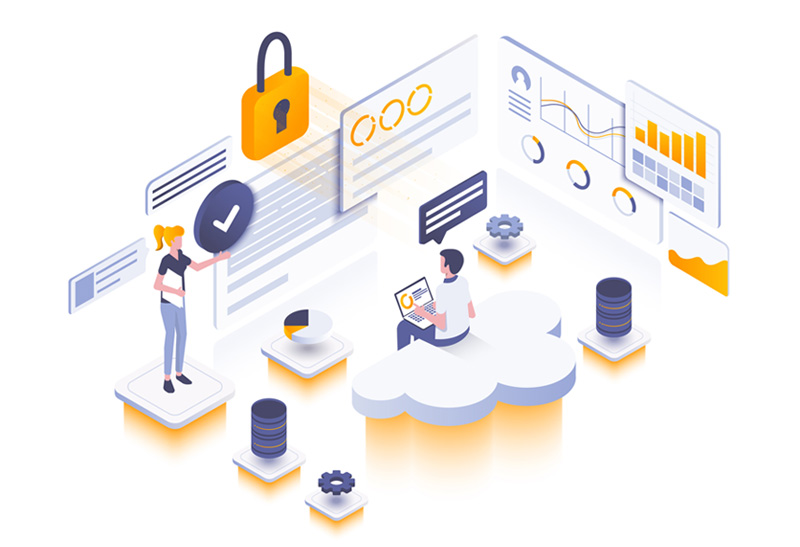 While cloud computing has been available for some time now, and the technology related to cloud services is continuously improving, there are still many who are not familiar with the concept of cloud computing or why their organization should be utilizing it. Cloud computing refers to providing technology services, such as storage, databases, and servers, through the Internet ("the cloud") versus using legacy technology.
So why should you be utilizing cloud computing in your organization? Here are six reasons:
1. Decreased Costs
Cloud computing eliminates many of the costs associated with purchasing software and hardware, along with setting up and maintaining data centers. For instance, you do not have to spend money buying and setting up servers and server racks, and you will save on your electricity bill since you will not be using as much power, including cooling in the data centers.
2. Increased Productivity
Included with all the money you will save by moving to cloud computing is increased productivity among your IT employees. Instead of spending their time maintaining the servers and other related responsibilities, IT employees will be able to focus on other tasks and goals that are vital to your organization.
3. Stronger Security
Security is an ongoing concern for organizations of all types and sizes. Many providers of cloud services have policies and technology in place to help protect your entire infrastructure from disasters and potential threats, therefore taking the pressure of security off your organization.
4. Faster Speed
Because cloud computing allows for greater bandwidth, there are fewer issues with servers becoming overloaded. This results in faster speed for data transfer, even for very large amounts of data, and in turn allows for organizations to be less concerned about planning capacity. Data stored on the cloud can also easily be provisioned in a matter of minutes if necessary.
5. Improved Performance
The data centers that cloud computing centers run on are typically upgraded on a regular basis to utilize the most current technology for both hardware and software. By moving away from legacy technology, your organization can be more viable and competitive.
6. Global Scalability
The innovative technology available through cloud computing provides organizations with the capability to provide just the right amount of IT resources, including bandwidth, storage, and overall computing power, to both internal and external customers as needed, and regardless of where they are located. Cloud computing allows for global scalability to be applied at all levels within your organization.