Security Without Borders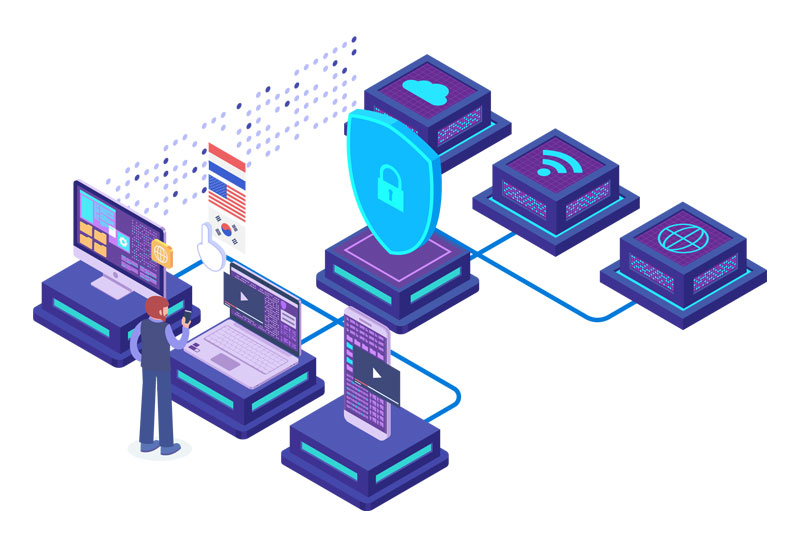 Security For All Your Devices, Everywhere You Go
Cybersecurity never stops. New attackers, tactics, and threats emerge every day. Hackers will never stop discovering and deploying new ways to breach your defenses.
Today's cyber threats can strike at any time and in any place. That's why your cybersecurity must protect all your devices everywhere you go. Furthermore, as a busy person, you need cybersecurity to be managed, not an additional daily chore.
That's why we created Security Without Borders, a suite of products and services that protect your devices around the clock and the globe.
Technical Framework knows cybersecurity but don't take our word for it. The platform on which we build our services has won the AV-Test multiple years in a row and is just one of the many proof points demonstrating that we deliver the best possible security now and in the future.
Confidence Through Security
Security Without Borders is the best, most comprehensive endpoint protection service on the market, designed from the ground up to solve your challenging business security needs.
It protects all your endpoints, from Windows and Mac to mobile devices, against threats like ransomware, data breaches and zero-day attacks, without requiring significant maintenance or management overhead
Security Without Borders is uniquely designed to provide a unified multi-endpoint security solution that comes with integrated Patch Management.
Our platform is proven to provide superior and more consistent protection than our competitors, as verified by independent security experts. Thanks to our pioneering security technologies, such as real-time threat intelligence and advanced machine learning algorithms, we are always one step ahead of the attackers.
Computer Protection
Security Without Borders provides powerful and modern security for your Mac* and Windows endpoints. With tools like Patch Management and real-time threat intelligence provided through our platform, your security rises to a whole new level. Computer Protection for Mac is designed specifically to
compliment modern macOS security.
Supported OS: Windows 7, 8, 8.1, 10 l macOS: all versions supported by Apple
ADVANCED ANTI-MALWARE
Provides multi-engine detection capabilities. Offers better security than traditional solutions, without being reliant on a single technology.
DEEPGUARD
Offers proactive protection against zero-day malware and exploits through the use of heuristic and behavioral analysis.
DATAGUARD**
Provides additional detection capabilities against ransomware, and prevents destruction and tampering of data.
PATCH MANAGEMENT
Blocks up to 80% of attacks by automatically patching Windows and 3rd party software vulnerabilities. Includes options for exclusions and manual updates.
SECURITY CLOUD
Our threat analysis and response systems provide our clients with real-time threat intelligence, allowing them to identify and respond to new threats as they emerge.
FIREWALL
Technical Framework Firewall uses default Windows engine to
execute firewall rules. On macOS the application layer firewall configures and controls network access on an application level.
APPLICATION CONTROL**
Blocks execution of applications and scripts according to rules created by our penetration testers, or as defined by the admin.
DEVICE CONTROL
Enables control over USB-based devices, preventing data loss and malware infections via them.
WEB PROTECTION
Prevents access to malicious and phishing sites, blocks malicious scripts and content and provides elevated protection for business critical web activity.
Mobile Protection
Security Without Borders gives you an easy way to secure and control your mobile devices, both iOS and Android, wherever they are. You get everything you need in one package: Wi-Fi protection, browsing protection, and VPN.
Supported OS: iOS 9.x and later l Android 4.0.3 and later
MOBILE VPN
Automatically encrypts (VPN) all traffic between mobile devices and a selected F-Secure service node, allowing safe use of public Wi-Fi and mobile networks.
LIGHTWEIGHT CLIENT
Heavy security functions are in the cloud, ensuring minimal impact on mobile performance and battery life.
ULTRALIGHT ANTI-MALWARE
When the VPN is active, our service node protects the phones against malware and malicious content. Android APK packages are also scanned locally.
SECURITY CLOUD
Our threat analysis and response systems provide our clients with real-time threat intelligence, allowing them to identify and respond to new threats as they emerge.
WEB PROTECTION
Prevents users from accessing malicious and phishing websites, even before they are accessed.
FASTER BROWSING
Increases browsing speed by up to 30% by using traffic compression and blocking resource-intensive online tracking and advertising.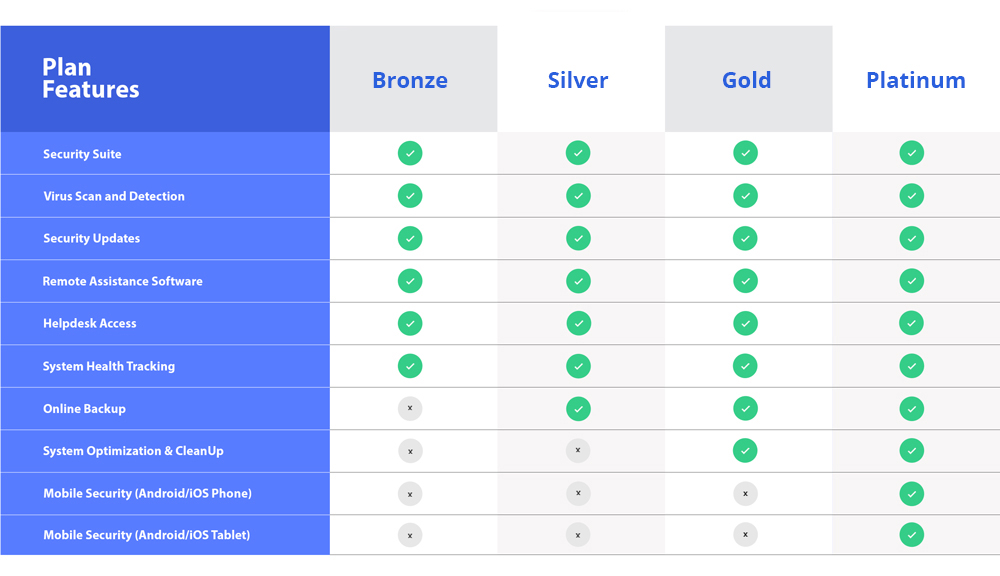 "Security Suite" includes industry-leading antivirus software, patch management (security updates) services, and security monitoring. "Remote Assistance Software" allows technicians to share the customer's screen and operate the customer's device for technical support purposes upon customer's request. Remote assistance technical support is billed separately. "Online Data Backup" protects data which can be copied from the customer's device. Data which cannot be copied without special access keys or passwords is excluded. Defective or damaged devices may lack the capability to back up data successfully.
Technical Framework is not responsible for backup failures resulting from issues with the customer's device(s), such as Internet connection, instability, etc. Customer's device(s) must be powered on and connected to the Internet in order for backup to succeed. Plans without online data backup do not provide the ability to recover from data loss. Notice of rate changes will be provided 30 days in advance. Maintenance agreements are month-to-month and can be terminated by either party with 30 days advance notice. Firmware and driver updates not included but can be provided separately.
All plans give you one-click access to our help desk. Just type your request in an email and send to help@TechFramework.com!
---
*AVAILABLE FEATURES VARY BY OPERATING PLATFORM
**AVAILABLE IN COMPUTER PROTECTION PREMIUM