IoT Security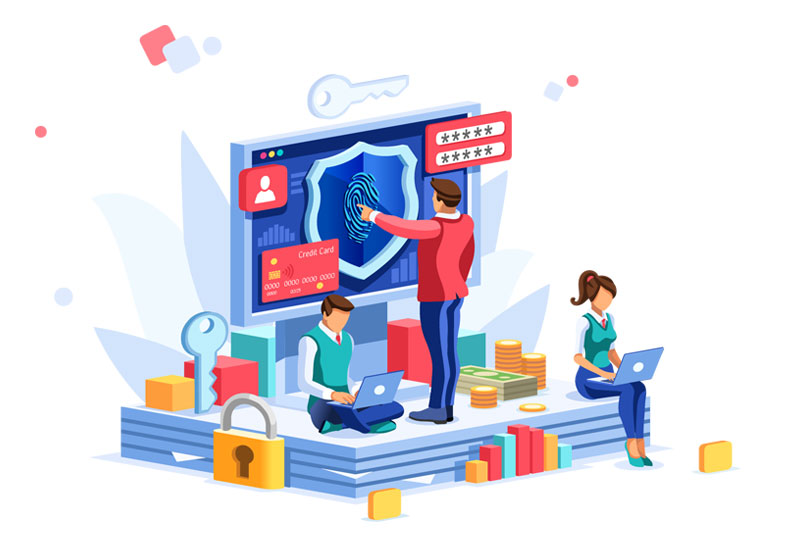 Any smart device such as an Amazon Alexa smart speaker or an industrial control system connected to the internet that is not necessarily a server or personal computer makes up the "Internet of Things" or IoT. The category of IoT devices is also expanding to include global networks of devices that range from connected cars, smart home doorbells and video surveillance systems to speakers, watches, wearables and even microwave ovens, and refrigerators.
And as consumers install video cameras and smart speakers from manufacturers such as Amazon and Google that can be controlled via smartphone apps, hackers are finding and exploiting security vulnerabilities in these popular devices to access home networks, spy on homeowners and commit cybercrimes. Businesses also must establish IoT security as a primary consideration and integrate it into their cybersecurity strategies for devices that can range from surveillance cameras, smart speakers and video conference systems to manufacturing technologies and industrial control systems.
IoT devices represent a new attack vector for hackers to attack both consumers and businesses because the technology has not matured from a security perspective. Manufacturers and developers do not always follow IoT best security practices and may not spend adequate time and resources on security. IoT devices can be vulnerable to botnet attacks, eavesdropping and espionage, device hijacking, crypto mining malware and data integrity issues.
Recent cyber-attacks on consumers and businesses have made smart device security a top priority, however, companies including Amazon and Google are now urging consumers and businesses to take IoT network and device security seriously to avoid becoming cyber-attack victims.
IoT Security Practices
Because today's IoT devices often lack cybersecurity capabilities that organizations and consumers can use to help reduce cybersecurity risks, device manufacturers must help improve IoT device security with thorough testing and documentation, and by providing information regarding patching and updates as well as network security best practices to reduce cybersecurity risks.
When internet-connected devices are deployed either throughout an organization or in a consumer's home, it is vital that both IT managers and individuals take responsibility for IoT security as well. Best practices include enforcing appropriate private and public network segmentation, access controls and device update and patch management routines as well as the implementing of complete, continuous visibility into the entirety of a network's infrastructure.
In addition to following best IoT security practices, the next phase of IoT security evolution for businesses is gaining more device visibility and analytics to detect cyberattacks and compromises, and then making IoT a key piece of an organization's cyber security strategy.
Technical Framework IoT Security Services
IoT Security is a practice that protects devices as each one is a potential vulnerability and entry point to the network. Technical Framework offers robust IoT security services that include device deployment, network security architecture and design, and device update and management services. In addition, Technical Framework implements and maintains IoT attack response and remediation best practices to help clients ensure their IT security, governance, and regulatory compliance.